I'm busy working on my blog posts. Watch this space!
Please reload
So, its kinda funny how I've fallen into this whole "blogging" thing. I said I'd never blog…because who the heck has time for that, right? Well, never say what you won't do. #sayin
So, here I am…blogging. But let's be clear about one thing: I AM NOT A BLOGGER. I'm just giving this thing a try for now. This is my first post, so I feel pressured to make it good. But I don't enjoy having to live up to that kind of pressure, so I'll just keep this short and simple. #YoureWelcome #CanYouTelliLoveHashtags
I started Clear Calendars as a way to fund my REAL business (more about that in a later blog). But somewhere along the way, I began to develop feelings for CC (that's what I call it…the business of Clear Calendars). I really started to care about the designs of these calendars and with every new design, I had a fresher, cooler idea for the next one. The problem with new designs is finding a way to logistically and practically turn them into real products. So, for the past several months, I've been perfecting and re-perfecting these calendars. I never wanted to develop feelings for this – let me be very clear about that. I only wanted to monetize on a cool business so that I could afford to focus on the business that makes my heart beat. The first business I ever created. My first love, if you will. I still love that business, but somehow CC swooped in and stole my heart. Not my WHOLE heart…just a really big part of it. And for the first time, I'm cool with that.
There are a few things that really make me happy or a bit crabby:
creativity, luxury products and customer service. CC allows me to express my creativity by providing a luxury product to clients that (to my knowledge) hasn't really been done like this before. Living in Los Angeles, I've been victim to some pretty crappy customer service. No one should ever pay their hard-earned money and receive bad customer service. Can I get an AMEN?! So, I have made it my mission to ensure that no client will have to endure that kind of torture at my company. And there you go. I figure If I can pull off those 3 little things in business, I'll be doing ok.
Ok. Let's wrap this up. Clear Calendars is a new, up-and-coming company and I'm a new, up-and-coming entrepreneur. I've never been afraid of hard work and I know that so far, this journey has required lots of that. But I'm really loving it. All of it. It keeps me up at night and keeps me talking about it to my very patient and loving husband (hey baby!). And that's ok. I'm cool with that too.
All in all, not a bad first blog post, I think. But I'm not a blogger, so I don't really know.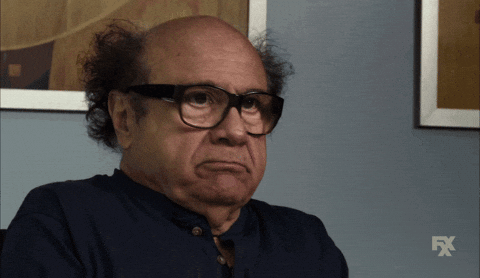 Please reload